It's summer, you're spending the days between the sun and the swimming pool… so what do you do with that amount of free time? You make Apollo, a new homebrew app for the PS3!

you might wonder… why is it called Apollo?
Apollo was the twin brother of Artemis, goddess of the hunt. Since this project was born using the Artemis-GUI codebase, I decided to respect that heritage by calling it Apollo.
So, without further ado, let's present Apollo:
Apollo Save Tool is an application to manage save-game files on the PlayStation 3.
The apollo-ps3 homebrew app allows to download, unlock, patch and resign save-game files directly on your PS3.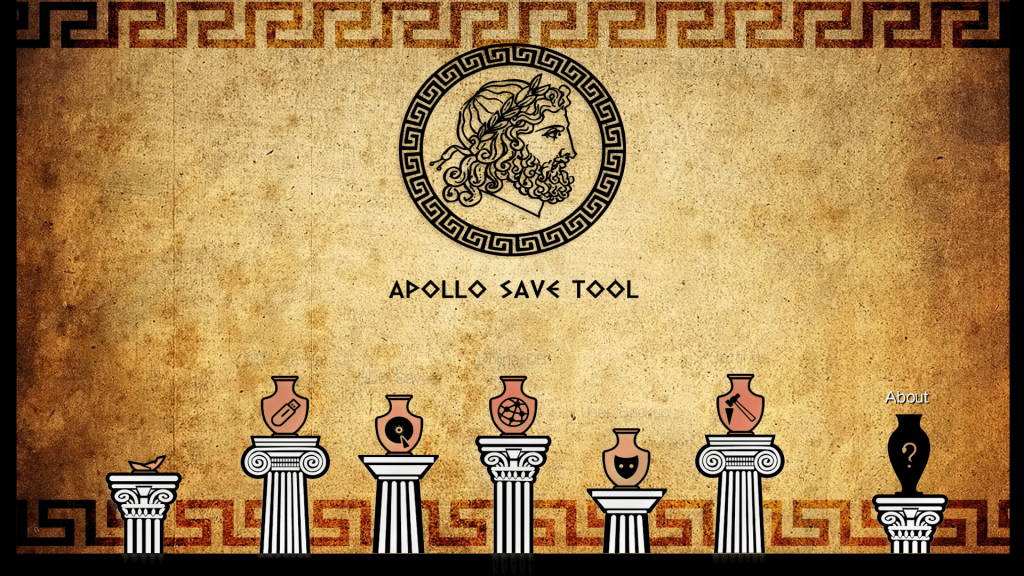 Download link (latest version)
As usual, full source code is available on GitHub
See the full project's README for more information.
Feel free to share you comments and ideas!



Features:
Easy to use: no crypto-key configuration or advanced setup needed.
Standalone: no computer required, everything happens on the PS3.
Save files listing: quick access to all the save files on USB and the internal PS3 HDD (+ file details)
Save SFO unlocking: allows the user to remove the copy-lock flag, enabling transfer of Copying Prohibited save files.
Save PFD resigning: allows the user to resign save files made by other users and consoles.
Save downloading: access to an Online Database of save-game files to download straight to your PlayStation.
Automatic settings: auto-detection of PSID and Account-ID settings.